"With time, Andrzej, Stanisław and Marian lived only from sculpting, that is from art. In a word, they retrained as artists. In the summer season they sold to tourists, in winter they had recipients in souvenir shops in Cisna, Komańcza … or they called friends and invited friends also sent them customers. Sometimes they were bundled transactions, for shoes, for clothes … The saints are not offended by such an exchange of goods, after all, Saint Martin gave the poor half of his coat. Their sculptures must have been liked, since they reached the customers in many countries of the world: the USA, France, Germany, and even to Nepal." – fragment of Andrzej Potocki's article "Saints do not sculpt saints", Karpacki Przegląd Socio-Kulturalny, No. 50.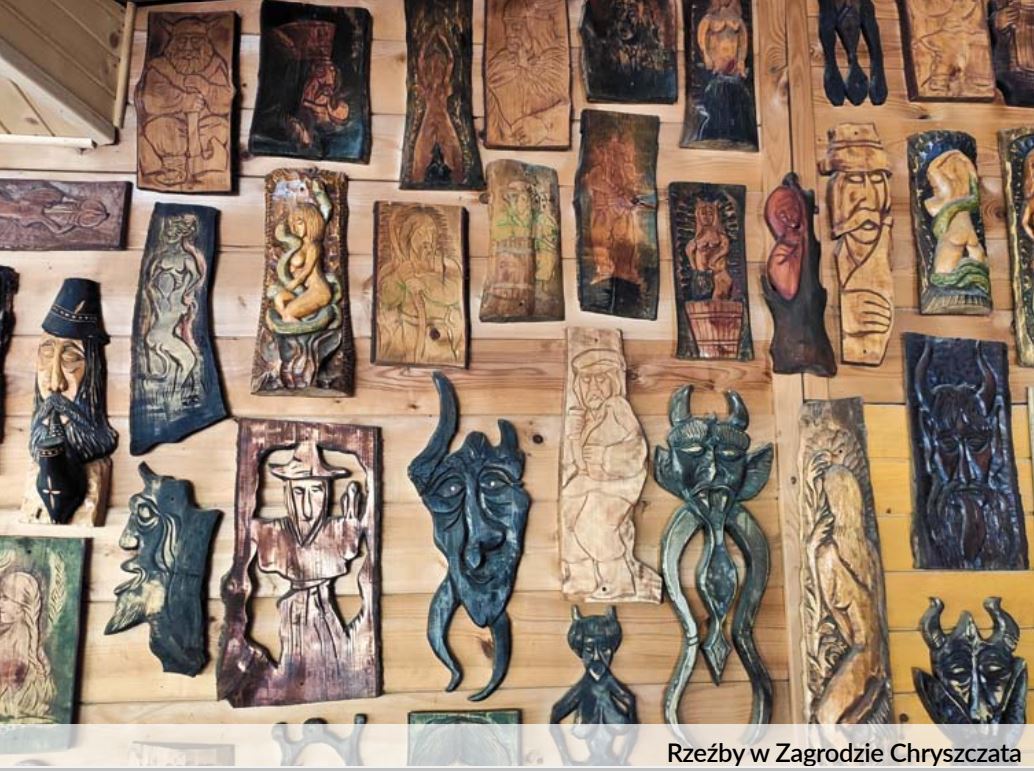 The brothers set up a sculpture studio in an old shed. When the weather was tolerable, they carved outside. Andrzej made additional full-size sculptures, the other two – Marian and Stanisław, mainly bas-reliefs. They were less laborious. The principle is simple: make it quickly and sell it quickly. Andrzej is the author of a very special sculpture, the thoughtful "Mother of God of Berger, somehow it will be." In 2013, the Bergers' Christmas celebrations even found their way to the gallery of the Youth Cultural Center at ul. Szeroka 26 in Krakow. The exhibition was entitled "Saints from Bieszczad". In May 2011, an exhibition of them was organized in Komańcza in the "Under the fireplace" gallery, and in October of the same year – in Świdnica. All these exhibitions were from the private collections of Joanna and Mieczysław Czekał. The largest collection of the Bergers' sculptures is in Zagroda Chryszczata in Smolnik. There are three hundred, maybe more. Saints, brigands, angels, devils and other mob: women, peasants and girls not always dressed up or fully dressed, such folk erotica. Of this folk demonology, Marian most willingly sculpted devils, because as he said: whatever comes out, comes out, paints himself black and that's art. Stanisław eventually specialized in sacral sculpture and sculpted images of the Mother of God on boards modeled on those from icons, but also Hutsul crosses. Marian preferred to sculpt anxious and crucified Christs.
This article is available in the "Pro Carpathia" Association and in the PDF version below.